The holidays have arrived and that means parties, treats and hitting the dance floor at your office Christmas Party!  Why not tone up that booty while dancing with your office mate Carol! Dancing can be an excellent way to tone your legs and a$$ when you add plyometrics, or jump training.  So turn on your favorite tunes (I'm digging all things Jason Derulo right now), grab a bottle of bubbly and start practicing! By incorporating these seven plyometric inspired dance moves into your night at the club, you will tone your booty, elevate your heart rate, burn some calories, and be the life of the party. #winning
THIGHS JIGGLE NO MORE – This is a great move to work those inner things as you jump and pull your feet together in a tapping motion.  Do 3 sets of 10.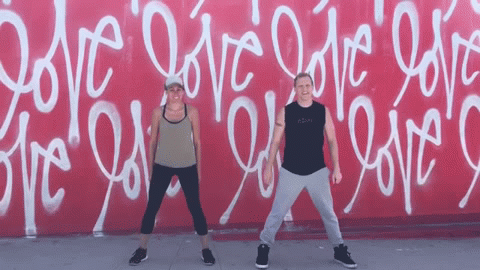 THE BEND AND SNAP – Squat and touch the ground, and then lift off into a vertical jump.  Always land with soft, bent knees.  Do 3 sets of 10.
J. LO THAT ASS – The oldie, but goodie jump squat is always a crucial move to keep that booty tight.  We recommend busting these out to "Ain't Yo Mama." 3 sets of 10.
QUADS FOR DAYS – Squat, touch the ground, and double hop to the opposite side and repeat.  3 sets of 10.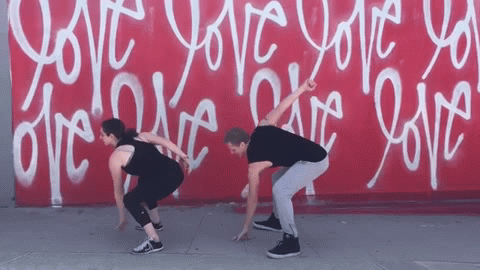 SVELTE SUMO – Start in a sumo squat, touch the ground, and explode vertically.  Always land with soft, bent knees.  3 sets of 10.
BURPEE TWERK – Spice up the O.G. burpee with a triple twerk.  You will tone your entire core, plus plump that bump. 3 sets of 10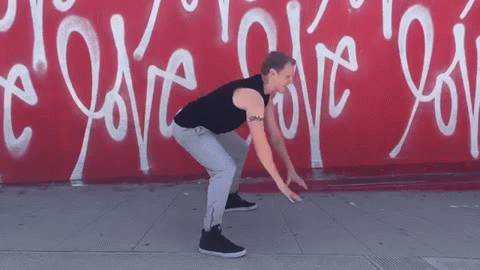 LUNGE THAT THROWS SHADE – Add a twist to your lunge by lifting that butt, combined with an "I'm too cute" hop to increase heart rate.